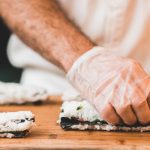 It is well known that Google is the dream company to work for in terms of company culture. From free sushi to free massages to free rides to work and the ability to bring your dog to the office, the benefits seem endless and impossible to other companies to replicate. Check out more information on Google's benefits here. So how can your company keep up with the culture status quo without going way over budget and ensuring that all your benefits are the right fit for your team?
The answer is employee engagement, which is a really hot topic right now. Just search "top ways to motivate your employees" and you will get millions of results, specifically 34,500,000 results that include everything from flexible schedules and unlimited vacation to providing a babysitting service for your children. While all of these ideas are certainly innovative and motivating for some people and organizations, not all are right for your organization.
While researching ideas on how to motivate employees is certainly not a bad idea, I suggest you don't rush to implement all these "Google" type ideas until you have taken the time to research which ones are going to resonate well with your employees AND fit your budget. Otherwise, you may end up in a giant game of whack-a-mole trying to find the right program for your employees, while spending a lot of money in the process.
A good place to start is with some data analytics. If you haven't done so already, I suggest you implement an employee opinion survey. Topics can include, work-life balance, relationships with co-workers, satisfaction with leadership, enjoyment of daily tasks, satisfaction with current benefits and salary, etc. Set up the survey with a numerical rating scale and descriptions that range from "Dissatisfied" to "Completely Satisfied" so you can calculate averages for each answer and identify any outliers that may need to be addressed.
Another potential rich source of data is feedback from departing employees. If you don't currently capture exit interview data, I suggest you start doing so immediately. Collecting information on departing employee's' likes and dislikes can impact on how you determine the optimal benefits for your team.
If a top priority topic such as "relationships between employees" results in low scores, then investing in some retreats or other team building activities could be an efficient strategy. If you obtain low scores in the "work-life balance" area, then maybe you should start to think about creative ways for employees to get work done such as more flexible schedules or allowing employees to occasionally work at home. When you start to analyze these results and create strategies it is crucial to think long term how these new employee engagement programs will affect your organization.
It is important to ask yourself if there is a particular segment of your population that concerns you. If this is true then you should consider a targeted survey for that group with customized questions that address your concerns.
There are tons of vendors, including IgnitionHR that can help you implement employee surveys or your HR team might be able to take care of your needs with a simple SurveyMonkey survey. Just make sure that when rolling out the survey, you clearly communicate all of the W's to your employees. What are you trying to accomplish with the survey? Who is being asked to take it? When is it due to be completed? Who will have access to the results? Why is it being sent out now? Employees may feel concerned and have hesitation to fill out a survey with honest perspective if you don't provide an explanation of your motives.
Making a change in company culture can have a compound effect on many different areas of your business including employee motivation, happiness, productiveness and overall business results. The key to making these changes is to do both your internal and external research and collect as much data as you can to ensure that all the new things you will implement will have a positive long-term effect, where everyone can benefit. Be transparent with you team and inform them of your surveys as well as any ideas you want to implement in order to avoid disrupting the current culture and make the transition in an effective and positive way.
As always, if you have any questions don't hesitate to reach out to us, we would love to set up a call and discuss your company's unique needs!