This is how it usually plays out. A manager has an opening and wants to cut short the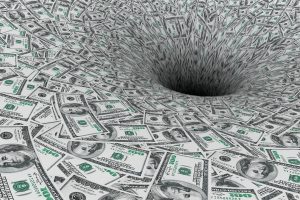 selection process. Business needs dictate that a quicker decision be made with less data. No problem, right?
Heidi was under enormous pressure. Her team had multiple deadlines for each of the next seven weeks. While it was important that she hire a Junior Editor quickly, Heidi had a tough time justifying how much time the interview process was going to take and not just her time, she had two other managers who would also be interviewing her candidates. She reached out to Diego, her HR Business Partner and asked if just this once she could shorten the interview process. It was not a high-level position, why not just keep it simple? She proposed that after Diego sourced the candidates and did his usual pre-screen phone interviews, Heidi would just have a brief phone interview to select the best candidate. No candidate assessments, no structured interview process, just keep it simple.
Heidi was fortunate to have an HR Business Partner who could see the true risk of what she was proposing. Heidi had already seen the numbers. She knew that by using a structured interview process and behavioral/cognitive assessments, the probability of getting a successful hire increased significantly, but she did not know the potential cost of making a bad hire. Playing the devil's advocate, Diego asked Heidi what the ramifications might be if she hired a Junior Editor who did not work out? What was the cost of training that would be lost? Since the position reported to Heidi, how much of her time would it take? What is the value of her time? What might the impact be on Heidi's team? Might there be possible reputation risks? What would the cost be of finding a new Junior Editor? How about the opportunity cost of not having a productive Junior Editor in place for this whole time? Who would perform those tasks?
Heidi quickly concluded that the cost of a bad hire was more than she was willing to risk. Since this was a position that she had hired before, Diego already had a list of behavioral and situational interview questions that Heidi allocated to herself and the two other interviewers. Diego followed his normal practice having candidates complete both behavioral and cognitive assessments prior to his pre-screen phone interviews. The results helped him prioritize candidates with the style and smarts they needed.
Heidi ended up spending one hour interviewing each of the three finalists candidates and was excited when Diego let her know her top pick accepted their offer. She felt comfortable that the odds were overwhelmingly on her side of having just made a great hire.
Want to learn more about interviewing and assessing candidates? Check out some of our prior blog postings.
The Importance of Hiring Your Next Superstar
The Importance of Selling Your Job Opening (and Company) to Candidates
Behavioral Fit: The Difference Between Swimming Upstream vs Downstream
Patrick Rogan, AUTHOR
For the past 25 years, Patrick has helped large and small organizations meet their strategic talent needs. He specializes in developing programs that help his clients attract, manage, and retain top talent. He is also a certified Predictive Index® Consultant.